Gold Coast's Sean Lemmens shocks with wrestling move against St Kilda in AFL melee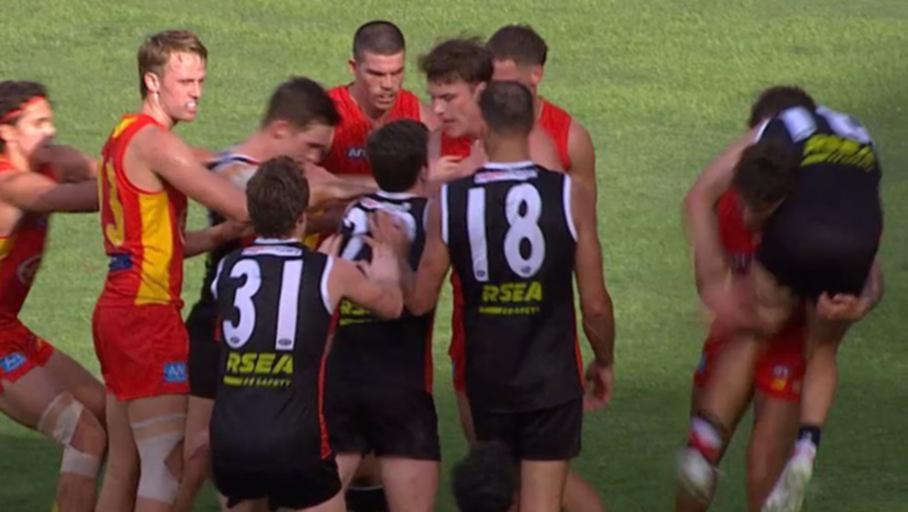 Tensions have spilled over after a spiteful first half of football between St Kilda and the Gold Coast Suns.
On the stroke of half time, Saint Paddy Ryder appeared to instigate the melee by pushing his opponent to the turf.
And from there, players came from everywhere.
Sun Sean Lemmens is expected…