Mandurah fostered hen gets the cluck of the draw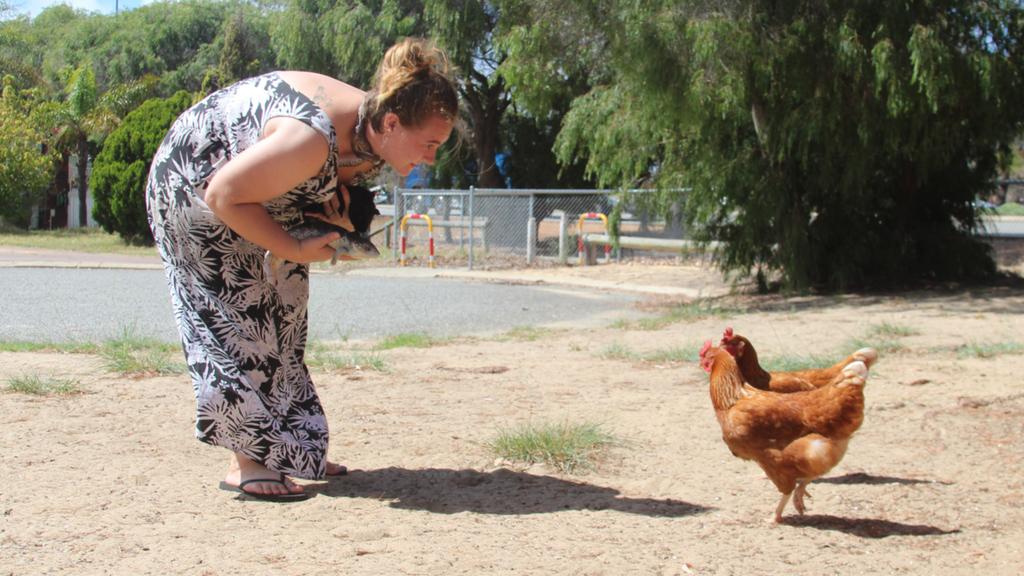 When a starving and flea-ravaged hen was nearly hit by a car, it would turn out to be a life-saving near-miss for the lost bird.
Mandurah resident Georgie Vinten volunteers to foster creatures of all kinds – including dogs, cats, lambs, lizards, snakes, frogs, fish and rabbits – for the local pound and other shelters in WA.
But while she owns two hens, Drumstick and Nugget, she had never fostered a chicken.
That was until earlier this month when she was driving home after inspecting a rental property and a lost and scrawny hen was nearly scrambled when it stepped onto the road as Ms Vinten was driving.
The rescuer informed the pound, which registered the chook as impounded, and took her home, dubbing her 'the accidental chicken'. Her…