Perth property prices surge as Kwinana, Mandurah, Belmont, Victoria Park lead the way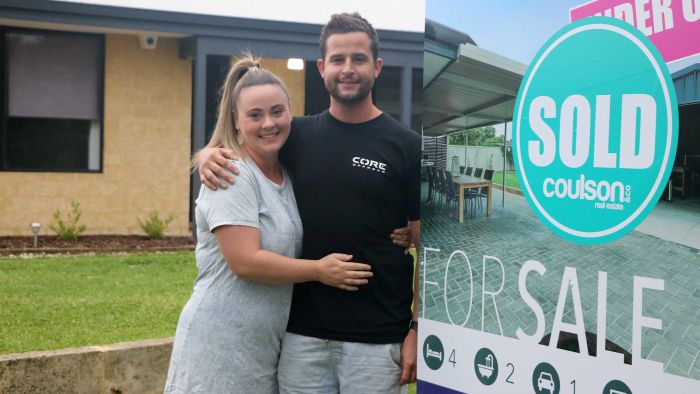 Jessica Hawes and her fiance Callan Bennett sold their Parmelia property in Perth's south last week for $115,000 above what they paid for it in September 2019, thanks to a huge house price boom in the area and across the country.
The City of Kwinana, which includes Parmelia, recorded the biggest increase in property value in Perth in the last 12 months, up by nearly 11 per cent, according to CoreLogic.
The couple bought their four-bedroom, two-bathroom home for just over $300,000 and quickly started renovations worth around $50,000, including spending $20,000 on the kitchen.
"We're still in disbelief about how much we actually sold our house for because it's insane," Ms Hawes said.
"I think we're walking away with about a $52,000 profit,…