Perth weather: SES volunteers called out to 10 homes as rain and thunderstorms hit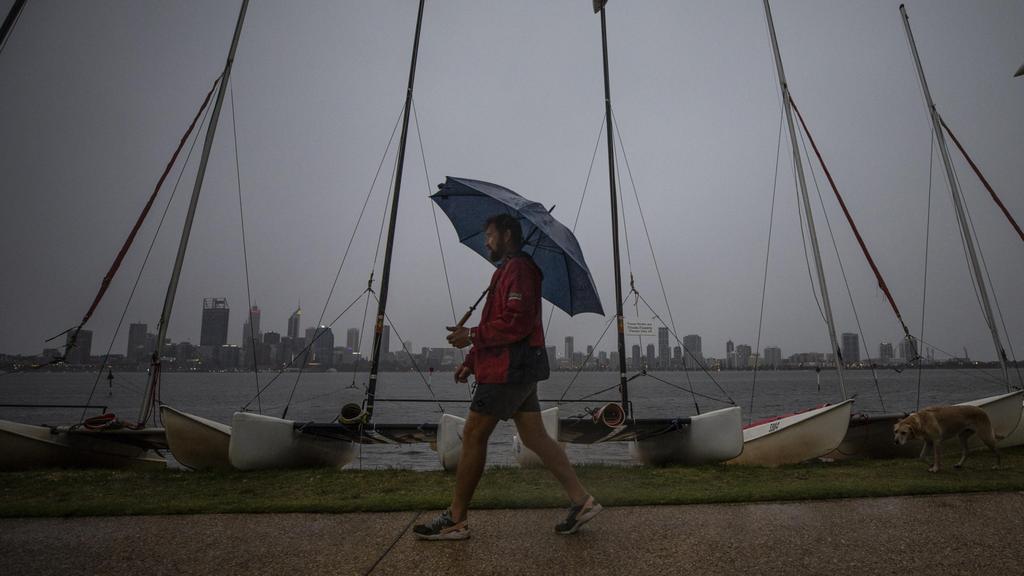 Those who woke to embrace the perfect conditions for a cosy public holiday on the couch are in luck — rain is expected to fall for the rest of the day with a severe thunderstorm possible tomorrow.
According to the Bureau of Meteorology, the Perth metropolitan area recorded 10.6mm in the gauge to 9am this morning, with the heaviest falls to the north east of the city from Bindoon to Northam.
The two heaviest rainfalls were recorded at Minston Park, near Bindoon, which received 65.6mm, while Julimar Forest had 57mm.
Duty forecaster Pete Clegg said a further 10mm to 20mm of rain was expected across Perth for the rest of the afternoon and into tonight.
"For the rest of the week, we remain in fairly unsettled conditions … tomorrow we are…