Thanks to a collaborative effort from the City of Kalgoorlie-Boulder Safer Stree…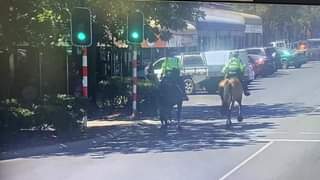 Thanks to a collaborative effort from the City of Kalgoorlie-Boulder Safer Streets Patrol Officers, Police Horse's Jethro and Mance and officers from the Kalgoorlie Police Station, a 34 year old male was
arrested and charged in relation to a "Stealing from a person" incident that occurred in the Kalgoorlie CBD.
Reporting suspicious behaviour at the time and working closely with external agencies are a couple of different strategies Kalgoorlie Police use to make our community safe! Great work team!
Click here to view the original post.