Zak Kirkup's unconventional election strategy leaves WA Liberal MPs fearing a brutal response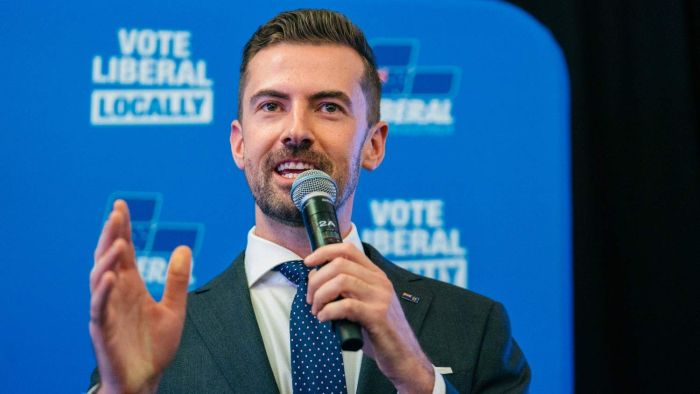 Unprecedented times call for unprecedented measures.
That was the message Zak Kirkup gave to his fellow Liberals, less than a week after he stunned colleagues and supporters by conceding his election campaign was doomed to fail.
"I appreciate the language I have used is controversial and unconventional," the Opposition Leader said as he officially launched the Liberal campaign, just 12 days from the election.
"For some that was a difficult pill to swallow, for some that was too difficult to hear.
"But if it means we need to make sure the people of Western Australia understand what is at stake … and this is the sacrifice that I need to make, then this is worth it."
Unconventional approach to launch
Political party campaign launches are…